Story Hour: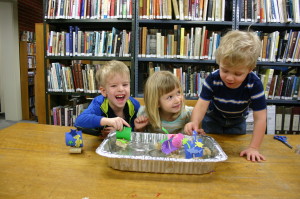 The regular story hour program kicked off on Wednesday, September 7.  It will continue every other Wednesday throughout the school year.  The schedule January through May is as follows:
January 4- Nursery Rhyme
January 18 - Nursery Rhyme
February 1 - Valentine
February 15- Nursery Rhyme
March 1 - Nursery Rhyme
March 15 – Nursery Rhyme
No Story Hour March 29
April 5 – Easter
April 19 – Nursery Rhyme
May 3 – Mother's Day
May 10 – Picnic/Summer Reading Introduction
Story Hour starts at 9:00 am at the Kiddee Korner Daycare, and at 10:30 at the Library
Kids and Parents (Grandparents) of all ages are welcome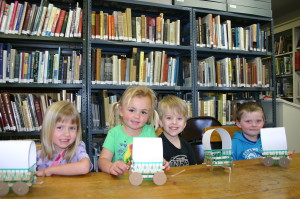 Book Club :
Book Club will meet next on Monday, February 27, at Jeanne Lillegard's house.
Reading:  State of Wonder by Anne Patchett
Anyone is welcome to join us.  Stop by the library to see about
getting a copy of the book.
Building Project
This is a great time to help get this project moving forward.
The Building Committee is screening contractors, and will hire on January 25, 2017.  We hope to break ground in May, 2017.
Thanks to some amazing donations the total available funds are currently in excess of $700,000.!!!!
Montana Memory Project
Check out our contribution to the Montana Memory Project, "Sheep Ranching in Judith Basin"
using the link on the right.
While you're there, be sure and look at "Early Agriculture and Homesteading in Judith Basin"
contributed by Hobson librarian Jenni Hammontree.